After nearly five years as Perth's most important independent cross platform street publication Cut & Paste is about to crack double figures and release Cut & Paste DVD Issue 10.
We always launch with a party and this time around we have something extra special in the works: A Micro-Festival held in the newly renovated and reopened Bakery on Saturday December 11 2010.

We'll be revealing more as the event gets closer, but we reckon you should get a ticket early, this is gonna be too good to miss.
So here's the plan:
The Cut & Paste Micro-Festival will start at 4pm in the afternoon. We'll be hanging out amongst the sea containers in the Bakery Courtyard with a Coopers Ale or two and enjoying some laid back music as well as checking out the Mini-Canvas Exhibition (whenever we interview an artist we give them a little canvas and some paint markers and they make us a completely unique piece of art).
The Cinema will be open from 4pm as well and you can pop in and check out your favourite short films and music videos from Cut & Paste DVD Issues 1-9 that's a whole lot of movies and music so program details will be published at a later date. If you want to make sure your favourite films from our DVDs make it into the screening then comment on this post with some titles and we'll make sure they get played.
Then in the evening we throw the main room open and invite you all in to check out some really unique musical happenings. Our pals at Paperchain are sending Naik, Kit Pop and Zeke in a special one off – all in throw down, The 6's and 7's performing their album Choose the Sentinel Blooze from start to finish as well as packing eleven band members on stage. More kick ass colabs and once off performances will be announced as the puzzle piece fall into place.
People who come along to Cut & Paste Issue 10 Launch Micro-Festival will get a very special limited edition version of Issue 10 including a download code for the original DVD DEMO edition of Cut & Paste! This has never been seen outside of a very select audience of about 12 people which means it's a serious collectable for Perth people who care about our culture.
Getting a ticket:
We've always been believers in value for money, but this is seriously insanely cheap for an entire afternoon and evening's entertainment all rolled into one. Once you've checked in you'll be able to come and go as you please to make the most of the Festival and your Saturday.
UPDATE: JUST RELEASED A LIMITED NUMBER  OF HARD COPY TICKETS ARE NOW AVAILABLE FROM PLANET IN MT LAWLEY AND MILLS FREMANTLE!
Tickets are on sale now!
From October 11 – 24 you can get early bird special tickets at $13 plus booking fee!
From the October 25 till December 10 All tickets will be $18 plus booking fee
On the door tickets will be $25
All tickets are for sale via the Bakery website. Get yours RIGHT NOW by clicking right here
You can also get presale tickets from Heatseeker.
Food and Drink
Thanks to our Pals at Coopers who have supported us since like way back in the day we're able to offer Longnecks of Coopers pale ale at $10 and Pints of the same at $6, as well as Coopers Clear  at $4!
Some light and tasty snacks will be served around 5.30pm as well thanks to the fine folk at Ankara Kebabs.
Check out the John talking about the Micro-Festival on Breakfast with Barr on RTR FM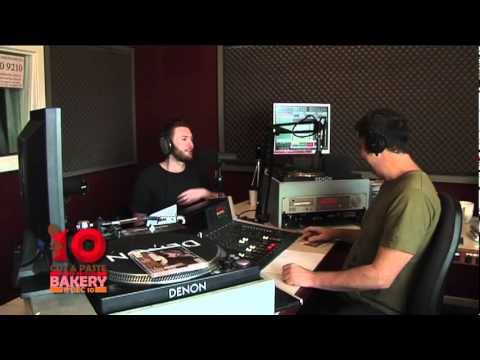 Tags: 10, 6s and 7s, art show, canvas, Cut & Paste, Cut & Paste DVD, festival, issue ten, Live, micro-festival, microfestival, MUSIC, paperchain records, The Bakery