New kids on the block DEADWEIGHT! crash the scene with style tonight as they launch the first of a monthly night by the same name.
When Chris Caravella noticed there was no regular "bass music" nights in our fair city (we're talking hip-hop, glitch, dubstep, UK funky & future garage) they hit up new music venue The Bird and found an ally in Mike O'Hanlon and so DEADWEIGHT! has come into existence.
Expect an evening filled with mad future-garage and funky treats from local stalwart Clunk, exclusive unreleased sub-pressure from Producer/DJ extraordinaire Vishnu,  tripped out down tempo, glitch and bass from NAIK (Paper Chain) and of course whats set to be a ridiculous, party rocking smash fest from Kit Pop & Zeke (2009 IDA Australasian Champion) via four decks plus plenty of other gadgets… with Saxon and Tifa rounding out proceedings.
Nicole Norelli will be snapping away for Cut & Paste so get in front of the camera an then check yourself of the website next week!
Here's a little teaser from Paper Chain's Kit-Pop & Zeke…
Round One: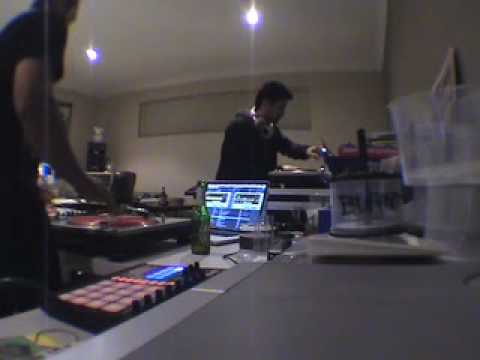 Round Two: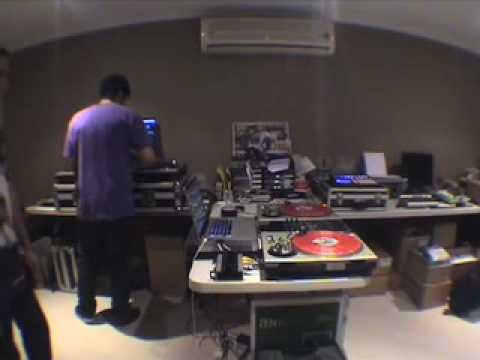 DETAILS:
WHAT: DEADWEIGHT
WHERE: The Bird, William St, Northbridge
WHEN: Tonight Friday June 4. Doors open at 7:30
HOW MUCH: $10 on the door.
EXTRAS: Score yourselves some "mad" giveaways – including mix CDs, limited edition screen print tees and stickers.
SET TIMES:
730 – 800 : Tifa
800 – 845 : Clunk
845 – 930 : Vishnu
930 – 1015 : NAIK
1015 – 1100 : Kit Pop & Zeke
1100 – 1130 : Saxon
1130 – 1200 : Special Guest
Tags: "bass music", DeadWeight!, dubstep, glitch, hip-hop, Kit Pop, Naik, Paper Chain, Saxon, The Bird, Tifa, Vishnu, Zeke