A few weeks back now the young chaps from DEADWEIGHT! dropped the first of what is to be a monthly Bass Music night, of the same name at The Bird. I headed down to check out what Chris and the boys had on offer, as well as to film my Paper Chain buddies Zeke and Kit Pop who were dropping a brand new collab routine this particular evening… think five turntables, MPCs, samplers and music pads with cool fluro lights.
To capture what the boys had been up to I decided to bring down a stack of video cameras (ie. pretty much everything I could find). Including our Sony HDR-FX7, HDR-FX1E and our new wee Flip I located three places around the stage and set-up the three camera rig for the night. You might notice that the boys got the bass so heavy the tripod shakes!
Check the five minute grab we've put up here and then make sure you get down for the next DEADWEIGHT at the Bird!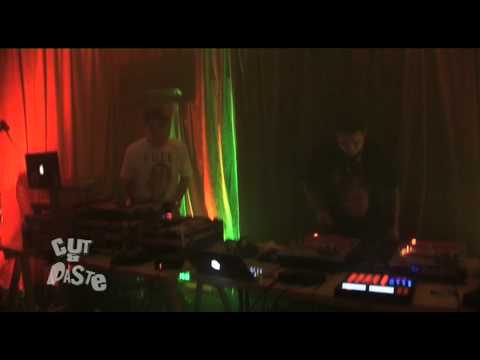 No Promises BUT we're hoping to put the whole 45 minutes set online in the next week..or two..or if you comment on this post saying you want us too..
Local photo man about town Bradley Serls was down at The Bird this particular evening so he swung us a bunch of his snaps for you all to look at!
Tags: Bradley Serls, DeadWeight!, Flip, Kit Pop, Paper Chain, The Bird, Zeke