Opening in mid 70's Belfast, Five Minutes of Heaven is a story with a heavy heart told in a wonderfully straight forward and quite masculine manner. When sixteen year old Alistair Little packs a gun and heads off to kill a young catholic boy he has no idea he will do so in front of the mans young brother Joe but that is exactly what occurs, the build up to this shocking event isn't too long but filled with that sickly adrenaline filled dread that comes with a horrible decision already made in ones mind.
Flash forward thirty years and the two main characters are speeding towards each other, literally, in chauffer driven cars. TV programme has given them the chance to meet face to face and the two leads played convincingly by Liam Neeson (Little) and James Nesbitt (Joe Griffen) convey the conflicting emotions of men bound by an unspeakable act superbly.
The victims distress and want for revenge is reflected in the killers remorse, depression and regret and you are left feeling quite unsure of who it is you were feeling sorry for. Weaving the need for forgiveness amongst the far reaching affects of violent crimes Oliver Hirschbiegel and Guy Hibbert have produced a simple story of redemption and cast the leads perfectly.
Directed by: Oliver Hirschbiegel
Written by: Guy Hibbert
Starring: Liam Neeson; James Nesbit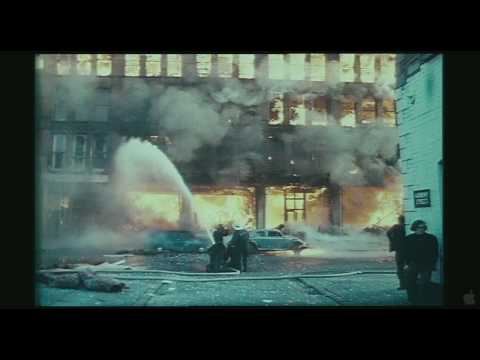 Tags: cut and paste, cut and paste dvd, Cut and paste perth, Festival 10, film review, Five Minutes in Heaven, liam neeson, Lotterywest Festival Films, Perth Festival, perthfestival