http://www.vimeo.com/8586934
Health tour Australia for the first time in 2010. Cut & paste will be providing a very special support of Health when they play at at the Becks Music Box, as part of Festival 10, on Sat. Feb 27.
So here's the line-up:
HEALTH //
Catch the American noise band pegged by many as the finest group in the exploding California experimental scene. Having opened for Nine Inch Nails during their 2008 tour, Health continue to stake their territory with pulsating drum lines, raw synth and understated detached vocals. The band's full-on live performances exude manic energy and devilish mayhem while maintaining total musical control. Think Slowdive having a sugar fit and bringing the audience along for the rush.

CUT & PASTE SOUNDSYSTEM //
Cut & Paste Soundsystem come together with selectors King John Ill, Aarom Wilson, Massive Trav and Anton Maz for a set featuring exclusive remixes and dubs created for the set.
THE TRANSIENTS //
Robert Maszkowski and Béla Inkster dish up everything from pounding gritty bass-lines, to feel-good pop and laidback percussive instrumentals – coming off performances at Summadayze, Good Vibrations and Parklife festivals
DUB GET DIRTY //
The Dub Get Dirty drop a set of improvised dubs with The Community's Diger Rokwell, yLem, DOS4GW, Paper Chain's Jam Buck and a drum heavy percussion section. TriplMUM and Mathas take hold of mic duties.

THE EPIC OF GILGAMESH //
For the first time in over a year, INJURED NINJA will be returning with their infamous highly expanded percussion ensemble of awesomeness – THE EPIC OF GILGAMESH!
Lead by INJURED NINJA Dominic Pearce, The EPIC OF GILGAMESH is an expanded rendition of Injured Ninja songs featuring musicians from Perth acts FRENCH ROCKETS, MILE END and many more – expanding the band to multiple drum kits and 15+ ensemble of additional percussionists. An epic, rhythmically pulsing and intense live experience that is perfectly ripe for the outdoor atmosphere of the PIAF.
Here's a taste of what to expect: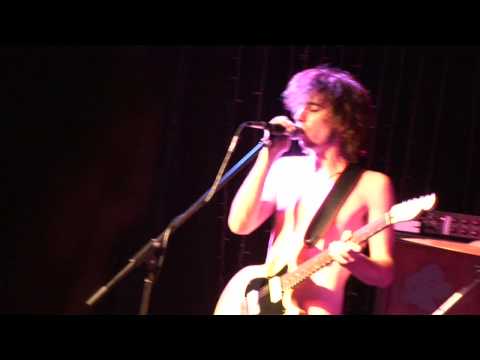 Check out some Health vids we found around the Internet to get you all in the mood for what will be one of the biggest parties to EVER hit the Perth International Arts Festival!
http://www.vimeo.com/6407654
Health's track Die Slow [label. Lovepump United]
http://www.vimeo.com/8642639
Health live in Paris [2009]
Tags: Cut & Paste Soundsystem, Dub Get Dirty, Epic of Gilgamesh, Festival 10, Health, Music Box, The Community, The Transi, The Transients