Supanova Pop Culture Expo is a sacred place where adoring fans throw money ($40 bucks for an autograph and $50 for a picture) for the privilege of getting face to face with people who dress up in costumes for a living and hang out in a shed in the midst of a marketplace of stalls vying for more of their money and admiration.  Last weekend the Claremont Showgrounds was the place to be to fulfill Perth's passion for pop culture.
We didn't get any of the interviews we had requested (We wanted Lou Ferrigno, Michael Winslow and Eliza Dushku), so instead we tuned up our sonic screwdrivers and explored the place, interacting with some of the life forms contained within. Luckily we had Jordan Shields in tow and were able to get some photos of the best dressed.
In this video we chat with Shelly (The West Lodge) an organiser/member of WA branch of the Doctor Who Fan Club and a couple of chaps (who weren't the droids we were looking for) running a card game.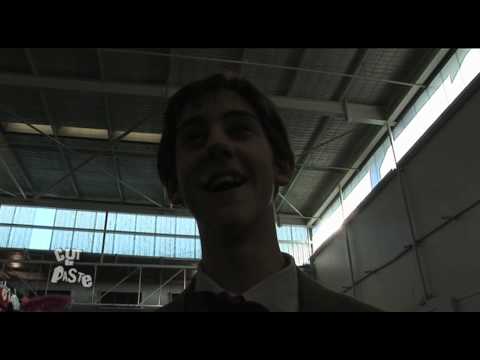 Note: The backing track to this piece is a looped sample from the mouth of 
Michael Winslow
who is, by the way, AMAZING!
Here is a selection of snaps from Jordan Shields. Click on any picture to open it full size.
Tags: animation, books, Cartoons, Comic Books, Console Gaming, Doctor Who, Eliza Dushku, Entertainment Technology, fans, Fantasy, Internet Sites, Jordan Shields, Lou Ferrigno, Michael Winslow, MUSIC, Pulp TV/Movies, Science-Fiction, Shelly, Sport, Supanova Pop Culture Expo, Toys, Trading Cards