With the WAMi's on all this week local producers Love is My Velocity have opened a pop-up shop called Takeaway Tunes. Bringing the heart of Northbridge some much needed local flair from it's key creatives, Takeaway Tunes is the place to go to find a real representation of what goes on under the skin of this city.
Each night at TT Perth bands and musicians play an hour long set which is recorded live. This unique experience of shop and rock combined create such a pleasant experience! It's a rare happening, that only seems to come around while such Perth festivals are on and a pity it's not on every weekend! Get on down to Takeaway Tunes to make sure you don't miss out! Or if you have missed it, check out the Cut and Paste vlogs  of each set!
Takeaway Tunes kicked off on Wednesday with local boys Eleventh He Reaches London slamming out an extremely loud and rockin' set. It was an interesting contrast to listen to the ear penetrating 'Mount Lawley Metal' and yet be seated amongst the installation of a glowing ambient room peppered with real grassy knolls and flowerpots!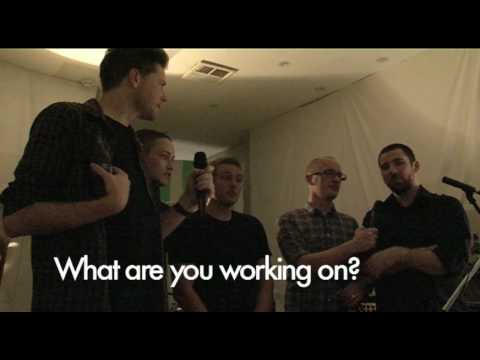 Thursday night saw The Ghost Hotel obliterate a fantastic live set (once again how wonderful all the bands were recorded live!) seamlessly swaggering through their country rock  ballads and playing all their greats such as Dead Letter Heart and Let Your Hand Be Your Guide. Taking full advantage of the live recording session ,The Ghost Hotel wasted no time and performed Juliet twice (one time electric, the other an acoustic version) just to make sure they got it right. An admirable example of pure WA talent and melodic craftsmanship, The Ghost Hotel were definitely one band I'm glad I didn't miss!

THE GHOST HOTEL VLOG UP SOON!
Friday night it was the dark and sultry Schvendes that filled Takeaway Tunes with their melancholic masterpieces. Amazing wailing melodies and heartrending lyrics pulsated from this 5 piece, so much so that it felt like Nick Cave, PJ Harvey and The Dirty Three were all in the room together flagellating and torturing love songs into dark twisted monstrosities of human emotion. Talk about powerful!
SCHVENDES VLOG UP SOON!
Not to fear, because after having your hearts torn out by Schvendes we had a man who can show you the brighter side of everything, a man who enjoys his humble pie and a schoolgirl giggle, a man who encourages you not to be shy and hold everything in, a man by the name of Tomas Ford. Yes, 2 time WAMI award winner Tomas Ford gave us his first acoustic set ever in a beautifully intimate set. Utilizing the sounds of his spectators, Mr Ford made sure his interactions with the audience were also recorded live onto his tracks. Spoken word, sing-alongs and ambient sound scapes were all incorporated into his set as part of a grand sound design. Well done Mr Ford, well done!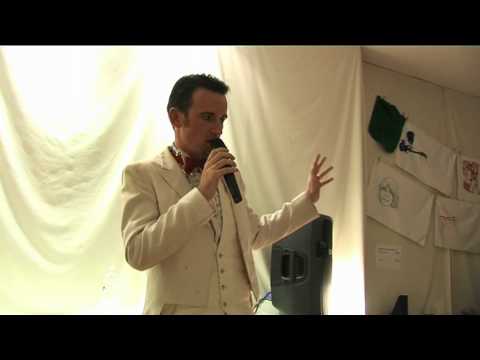 Photos by Nicole Norelli and Jordan Shields