The Myth of Julian Rose deals with a man who's disturbing past surfaces with a vengeance during his partner's pregnancy… and the Minotaur from a childhood story begins stalking his family.
As part of the City of Perth Winter Arts season 2010 Mondo Di Corpo will be holding the world premiere of a new work by Daniel Kershaw, The Myth of Julian Rose.
Cut & Paste caught up with director Marisa Garreffa and cast mebers James Helm and Jo Morris to discuss the confronting story line and the issues raised within the piece.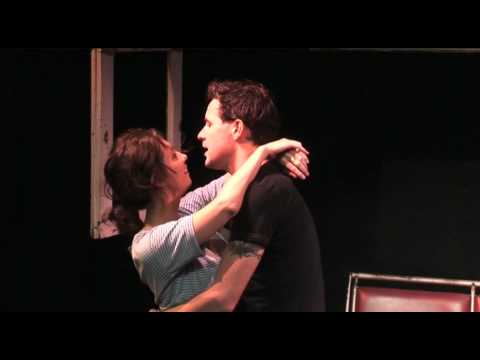 The season of The Myth of Julian Rose runs from June 9-25 at The Blue Room Theatre.
DETAILS:
WHAT: The Myth of Julian Rose
WHERE: The Blue Room
WHEN: Wednesday June 9 – 25
HOW MUCH: tickets range from $15 -$25 Click here to get yours now
Tags: Ami McDonald, Christina Yiannakis, Daniel Kershaw, Marisa Garreffa, Mondo Di Corpo, The Blue Room Theatre, The Myth of Julian Rose