Following his "redundancy" from an unnamed news network, journalist Donnie Peacock returns from the media wilderness with Eye of the Peacock, an independent current affairs program.
Airing the first report on 1st February 2010, Donnie Peacock ventures to the South Perth foreshore on Australia Day to uncover What it means to be Australasian.
This nationalist endeavor places Donnie Peacock in contact with a fellow journalist, Police Commissioner Karl O'Callaghan and the Australian public.
Donnie climactically discovers "What it means to be Australasian".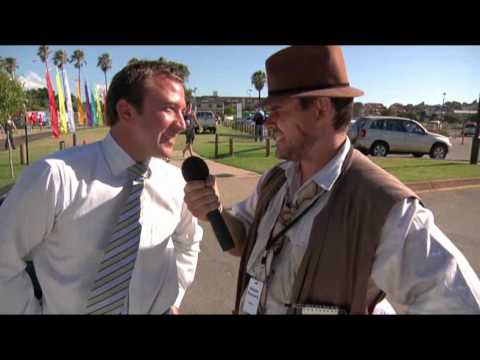 Tags: Australasian, Donnie Peacock, Eye of the Peacock, perth, Vulture Culture