After a good couple of months piecing together, the debut film for Perth based wordsmith Mathas is finally live and on-line. White Sugar focuses on personal flaws, habitual behaviour and the extreme consumption of heavily refined and processed foods in the Western world.
White Sugar is a mixture of stop motion photography, live-video and green screen, handmade out of an assortment of sweet treats and 30kg of salt (because it was cheaper than sugar). White Sugar is a collaboration between local creatives (and Cut & Paste family) Tom Mathieson (aka Mathas), John Macliver, Dominic Pearce, Nicole Norelli and Jordan Shields.
As you'll see when you scroll below the clip is a swirling journey through a vicious candyland, where ripe raspberries and Chico Babies go for the throat, whilst the product advertising of yesteryear repeats in a droning, endless loop. The only way forward is towards total zombification and a posse of buzzword angels on your shoulder, lulling you to a lolly-encrusted catatonia. Enjoy!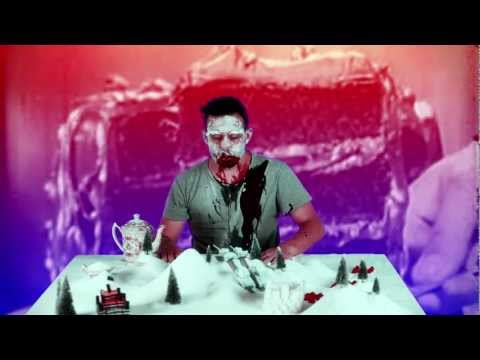 Why not download the track HERE
CREDITS:
Producer: John Macliver
Director/Graphics: Tom Mathieson
1st AD: Nicole Norelli
D.O.P: Jordan Shields
Visual Effects/Green Screen: Dominic Pearce